Glitter Lame Silver Gold Christmas Wreath
A classic fraser fir or mixed Christmas wreath with a glittery lame silver gold style Christmas bow. You can choose to purchase this wreath plain with this glitter lame silver gold bow or with decorations added. If you want pine cones added, just click on Add Decorations and choose the style. This wreath makes an excellent, fragrant, much appreciated Christmas gift and with all of our choices, you can make it the way you want it.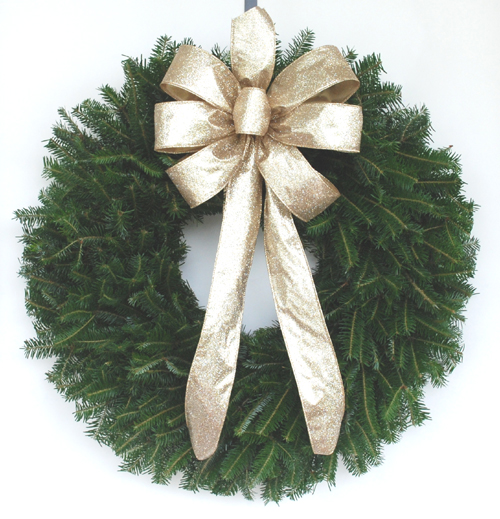 24" Fraser Fir Wreath
Prices include shipping
This fresh fraser fir Christmas wreath comes with a wired glitter lame silver gold Christmas bow. Bow measures about 10".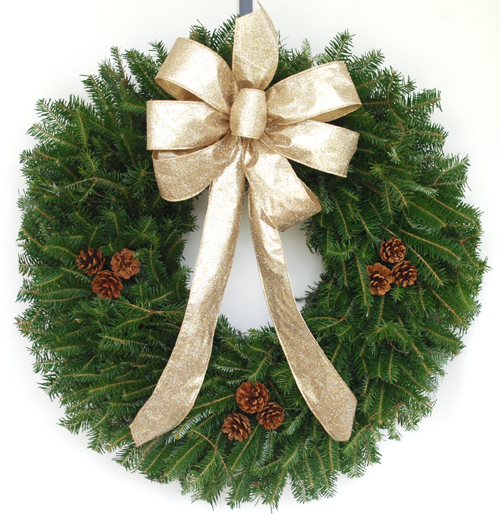 Choose to have plain or white tipped pine cones with or without berries added for a special touch.